Grease Trap Cleaning in Seattle
Seattle Grease Trap Cleaning
Grease Trap Cleaning Services in Seattle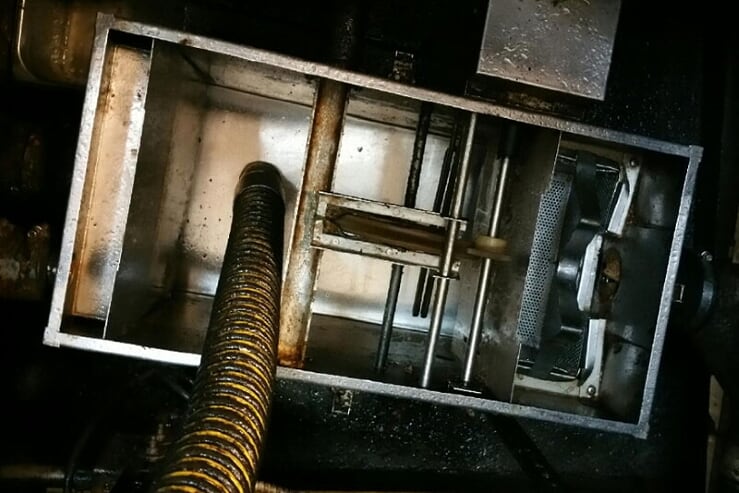 Grease Trap Cleaning Seattle – Is Your Grease Trap Clean to Perfection? Call Seattle's top affordable grease trap cleaning company!
When most people think of grease trap sanitation, their minds usually wander to cockroach-free kitchens and well-sanitized food containers. However, Seattle restaurant owners like you are quite aware of the lesser-known aspects of a healthy kitchen – and clean grease traps are a major part of this. After all, local food and health departments all include grease trap cleaning in their licensing requirements for a reason.
How to ensure your grease traps are clean and tidy? That will depend on a series of factors, including:
Size
The type of grease you work with
The food turnover of your establishment
The type of food produced
Your local water quality
Call Us
Here in the Emerald City, Seattle Grease Trap Services is the leading provider of efficient, eco-friendly, and cost-effective grease trap cleaning and pumping services. Whether you need a routine cleaning for maintenance reasons or an emergency pump, we are the people to call!
Why is cleaning grease trap so important?
Grease Trap Cleaning Seattle and its Importance
Grease traps are not just there to protect your establishment from contamination. They also play a major role in keeping the local water supply free from sludge and used cooking oil by trapping them before they can cause a problem in the sewer system. From there, we can catch the FOG (fat, oil, grease) , cool them off, repurpose them, or simply dispose of them safely.
Proper grease trap cleaning will ensure:
That your establishment is able to keep its license
That the cooking oil you use won't make its way into underground waterways, lakes, and harbors
That your waste disposal system remains clog-free and continues to flow properly
That bacteria, mold, and pests don't find themselves with a perfect environment to thrive inside your drain
That the energy used in creating your cooking oil is not waste – it should be recycled into biofuel!
Seattle Grease Trap Services has several years of experience in getting grease traps clean and disinfected quickly. This allows us to get everything done in a short time, minimizing your closure time (and preventing you from being subjected to a longer forced shutdown or having to pay a steep fine).
Our Methods
Our technicians have been trained on different grease disposal methods; it's not a matter of just scraping it off and throwing it in the dump. We can also collect it and bring it to a nearby recycling service ­– which may earn you a nice tax cut.
Our methods are tried, tested, and safe. We do not play around with experimental bacteria or enzymes as some companies do: these can jeopardize public health and your restaurant's reputation!
Why should you call Seattle grease trap services?
Grease Trap Cleaning Seattle – Fast, Reliable, Convenient!
Essentially, because we get the job done quickly and properly!
As Seattle, Washington business owners ourselves, we understand what it takes to ensure a venture stays operational and profitable. We know that few things can be as derailing to its bottom line as unexpected shutdowns and fines.
This is why we approach every caller and customer as a business that is putting its reputation on the line. We have built our prestige by providing timely, punctual, and thorough services.
We have a fully equipped and fully insured crew and fleet that is ready to ensure the local Health Department has nothing to complain about.
Call Us
Just call us at 206-880-7424 or fill out the contact form below and book an appointment with us. We will work around your schedule!
GET A GUARANTEED CALL BACK
FROM THE OWNER
Affordable & Reputable Grease Trap Services